Students! Help us decide which scientists and engineers should take part in the next event, and you could win a £20 voucher. All you need to do is take 2 minutes now to judge these 12 sentences.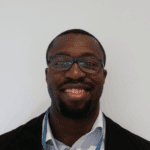 Hi all, now that the competition is over and the dust has finally settled, I have some bits and bobs which I'd like to convey across to everyone who took part in the event.
To all the students/future engineers, scientists etc, first off, I must say that I was very impressed with the breadth and quality of questions that were asked during the competition, from interacting with many of you over the last number of weeks it would appear that we have an upcoming wave of bright upstarts getting ready to go into the mix of things in the world.
And speaking of which, I'd like to also mention that more then ever before, society and the world needs our help as there are a number of trendy world problems which we face today (climate change/sustainability, poverty & development, global health care…to name a few). Pick a course/discipline which you enjoy and are passionate about, dedicate yourself to your craft, work hard, do your job to the absolute best of your ability and ensure you make a contribution towards tackling some of the societal challenges we face today-and hopefully as a TEAM we can all make the world a better place. I hope to maybe meet or even work alongside you guys in the near future.
To Charnett, Edgars, Emily, Sam and Tonia, my one-time co-competitors and now friends! Due to the format of the competition I realise there had to be only one overall winner-but let it be known that you too have also inspired a group of young bright upstarts, and proved to be very good dance partners-as was evidenced by the chemistry we all had when we took part in chats and answered various questions. Thank you for contributing and working tirelessly over the last few weeks to make the event as enjoyable as it turned out to be. Also, a special voice of appreciation to all the female engineers who took part in the competition, you have definitely shown the students that women can succeed in a traditionally male dominated discipline.
To the Wellcome Trust, the event funders, thank you for choosing to invest in outreach platforms such as this which has enabled engineers like myself to reach out to young STEM hopefuls. Last but certainly not the least, (all please join me in saying) a big thank you to the likes of the mods, school teachers and the rest of the behind the scenes guys & girls at I'm an Engineer who have all played their part in allowing for things to come together and run smoothly during the event…you guys are all AWESOME!
Let me conclude by wishing everyone Good Health and the Best of fortunes with their current/future endeavours. 😊
Warm Regards, Dr.E Control & Instrumentation Engineer
Engineers: Up for the challenge?
Want to answer some downright weird questions? Maybe even learn things from students?
I'm an Engineer, Get me out of here runs every March, June, and November.
Find out more and apply to take part
It only takes 2 minutes and one sentence to apply!
---