Profile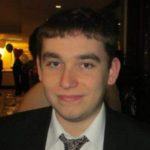 Sam Gaughan
Curriculum Vitae
Education:

Mapperley Plains Primary School, Arnold Hill Academy, University of Nottingham

Qualifications:

MSci in Natural Sciences (Chemistry/Maths)

Work History:

I worked at Currys/PC World during my A-levels and the first year of my university degree. I also worked as an Ambassador for my course at Nottingham

Current Job:

PhD Student

Employer:

University of Nottingham. Funded by the EPSRC (Engineering and Physical Sciences Research Council) through the CDT (Centre for Doctoral Training) in Sustainable Chemistry
About Me

I am a PhD student at the University of Nottingham

Read more

I live and work in Nottingham. I really enjoy gaming and have met a lot of great people from all over the world through it. I am trying to learn German (slowly) and I also read and learn about computers, especially new technology. I worked at Currys/PCWorld for a few years which gave me some great life experience, and gave me a huge amount of confidence speaking to people, which has really helped me when communicating my research. I also learned Drama outside of school for 10+ years.

My Work

I use computer models to learn about the tiny chemical factories called enzymes

Read more

I look at the machines (called enzymes) that the body uses to do all sorts of chemical reactions and use computer models to try to understand how they work, and see if we can change them to make them better, or make them do completely different things!

My Typical Day: Eat. Calculate. Analyse. Sleep. Repeat.

Read more

A lot of my computer models are calculations that take a long time, so I like to make sure they are running overnight. That means in the morning I usually check on them, see what finished and what else needs doing. Then for the rest of the day I will look at the results, make graphs and work out what they tell me. I also have other things I sometimes do, like presenting my work, listening to others do the same, or having group workshops about coding

What I'd do with the money

Debunk scientific myths and promote interdisciplinary science and engineering

Read more

I have two main ideas. One is to try and break down the barriers that school students often see between subjects and show them that real science is usually a mix of everything, and its fine not to choose only one subject.

The second is to help the general public debunk some common scientific myths. Some would be lighthearted, but some would be important and serious.

My Interview

How would you describe yourself in 3 words?

Curious, Helpful and Thoughtful

What's the best thing you've done in your career?

I supported the set up of a postgraduate coding support group and got to meet Sean Riley (the man behind the youtube channel Computerphile)

What or who inspired you to follow your career?

My Year 5 Maths teacher initially, but then a whole bunch of people, from teachers to public figures and book authors

What was your favourite subject at school?

Maths

What did you want to be after you left school?

A scientist, or a doctor, or an astronaut. Anything that seemed cool to me

Were you ever in trouble at school?

Yes, I had trouble focusing, and sometimes I still do!

If you weren't doing this job, what would you choose instead?

Software engineer

Who is your favourite singer or band?

I listen to a lot of things so I don't really have a favourite. I like old bands more, and video game scores.

What's your favourite food?

Lasagne

What is the most fun thing you've done?

Probably help create some code that writes "poems" for you!

If you had 3 wishes for yourself what would they be? - be honest!

To write a book. To be able to work faster. To help fix a big problem like a disease.

Tell us a joke.

Knock knock. Race condition! Who's there?
---
---